Flexible, functionally complete and modular WMS, with one of the biggest ROI in industry, with a standard parametric interface with ERPs
Intensive use of bar codes or rfid tags to avoid errors

Increases storage capacity

Increases operator productivity

Reduces operation errors

Eliminates the administrative work linked to the warehouse

Allows batch effective control and full traceability of materials

Provides optimal shipping documentation and a full labeling material and expeditions

Improved communication with clients (intranet-extranet logistics)

Direct integration and control of automatic machinery

24 years from the first installation, but completely updated. State of the art tecnology
SGA SACA Lite
The warehouse management system program SACA Lite a allows simple and methodical management in real time of both, product's locations and order picking by means of the use of on-line radio frequency terminals.
With a modern architecture, graphic operator environment, Relational Database, direct control of the RF terminals through a AJAX Web application, integrated thermo-transfer printers for label printing management, etc. This package provides a low entry cost and with a very ease implementation to the world of Warehouse Management Systems, allowing all kinds of companies, even those of small size, benefit from the advantages of an on-line warehouse management system and bar codes.
This wms can be linked to the ERP of the company, incorporating a complete real-time control of warehouse locations and guiding operators in the preparation of orders, all through the control provided through online RF terminals linked to the company network through a WiFi network.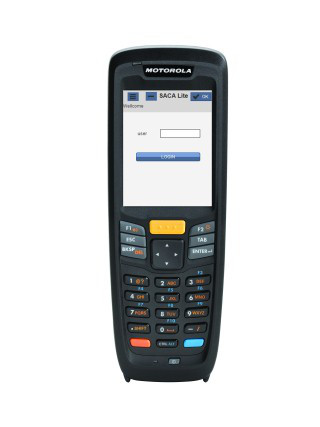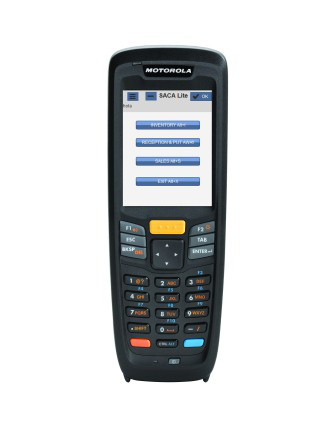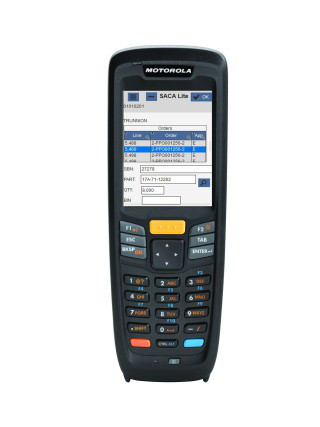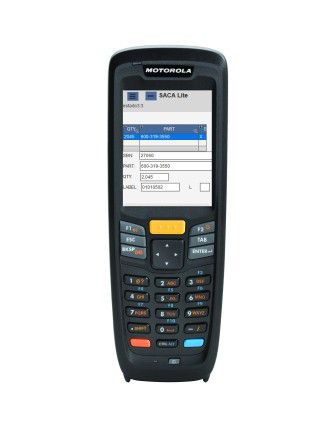 Its structure is compatible with the Advanced WMS Visual SACA Pro, and there is a migration program that subsidized the change to that advanced WMS, So the WMS SACA Lite is probably the best entry point to the world of warehouse management systems and automated warehouses. Some of the most important features of the application Visual S.A.C.A. Lite are
Almost full disappearance of errors related to shipping different SKUs, by means of the use of bar codes to identify parts and bins in the picking, put-away and inventory procedures.
Gestión del etiquetado en código de barras de ubicaciones y partidas de material dentro del propio sistema.
Guided picking procedures using rf terminals.
Inventories made using portable rf terminals.
Parts receiving made directly on the portable rf terminals.
Modern architecture, running on Windows (7,8.1, 0) and SQL Server Express. Direct online management of radio frequency terminals through an AJAX web application on a powerful application server.
Subsidized migration program to the advanced WMS Visual SACA Pro.
Multi-language